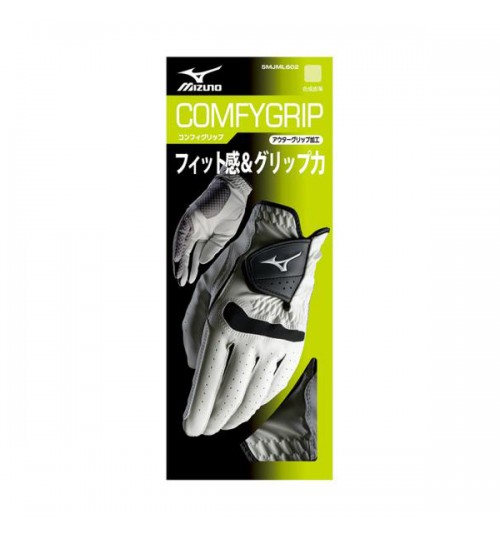 MIZUNO COMFYGRIP GLOVE
---
Availability:10

Brand: MIZUNO

Product Code: COMFY2017
---
Comfygrip

Palm: Synthetic leather & Resin foam print
Back: Synthetic leather
Size: 21 - 26cm
Colours: White / Black
Outer Grip used on palm parts where stronger grip is required. Silicon print processing on the palm side of leather prevents slipping from sweat or
rain, and also supports grip. With high degree of adhesion, the silicon print processing helps the glove fit better.